EDIT MAIN

Quick Links
To plan for the new school year, district leadership considered the guidance from the Georgia Department of Education, Georgia Department of Public Health, Centers for Disease Control, Georgia High School Association, Governor Kemp's executive orders, Taylor County Health Department, local health officials, local board of education, data from our recent survey and feedback from zoom sessions.
The Taylor County School District has two options available for delivering instruction to your children for the 2020-2021 school year. Due to COVID-19, we are offering students either in-person instruction or online distance learning. (Please note that you are committed to the option you choose for the entire semester.)
Option #1 (In-person Instruction): Students return to campus with health and safety practices and strategies. During the school year, it may become necessary to close school (Short-term or Extended). During those times, our staff will provide on-going instruction through an online format.
Option #2 (Online Distance Learning): Students enroll in an online program called Odysseyware. The online courses are aligned to state standards. Over 100 courses are offered in math, science, language arts, social studies, career and technical education, foreign languages and electives.

The Georgia Department of Education and the Georgia Department of Public Health have jointly-released the Georgia's Path to Recovery for K-12 Schools. We have utilized this tool in establishing our procedures and strategies. We will continue to monitor all federal, state, and local guidelines. We will seek input from stakeholders as we strive to provide a safe learning environment, quality instruction, and social and emotional support for our students.
The Health and safety practices and strategies include:
Maintain communication with local health officials and the Department of Public Health.
Participate in contact tracing efforts as directed by local health officials (to the extent feasible).
Teach and reinforce good hygiene measures such as hand washing, covering coughs, and face coverings.
Conduct deep cleaning of schools prior to students/staff returning and schedule additional cleanings during weekends or school holidays/breaks.
Provide hand soap and hand sanitizer, paper towels, and no-touch trash cans in all bathrooms, classrooms, and frequently trafficked areas.
Post signs in classrooms, hallways, and entrances to communicate COVID-19 symptoms, preventative measures, and school/district specific protocols.
Designate an isolation room or area to separate anyone who exhibits COVID-like symptoms.
Routinely clean/disinfect frequently touched surfaces and shared objects.
Encourage the use of face masks/coverings (Dress Code applies) in our buildings. The high school and middle school students and staff will be required to wear face masks/coverings during classroom transitions.
Make available masks to staff and students.
Allow students and staff to bring hand sanitizer, face masks/coverings (Dress Code applies), and other appropriate PPE to use from home.
Turn off water fountains and allow students and staff to bring water bottles from home.
Notify local public health officials of any positive case of COVID-19 for guidance as well as consult the district decision tree provided by the Georgia Department of Education in partnership with the Georgia Department of Public Health. This includes appropriate notification to students, parents, and staff members.
Mark spaced lines to enter the building and designate entrance and exit flow paths.
Screen students and staff (to the extent practicable) with consideration for safety and privacy concerns:

Establish protocol for visitors such as calling front office before entering, screening of visitors, requesting the use of face coverings/masks, etc. and restricting nonessential visitors and volunteers.
Require staggered student drop off/pick up.
Discourage the congregation of students in parking lots and common areas.
Alter the classroom setting:

Change the classroom transitions:

Adjust the serving of meals:

Modify the transporting of students:



Courses will be assigned, and instruction will be provided through the program Odysseyware. We will have one of our staff members monitor student progress. If a student is struggling with an assignment, we will encourage them to seek support through the program. If that doesn't address the problems, we will make efforts to assist your child. If you do not have reliable internet access at home or do not have a device that will connect to the internet, we will do our best to support you. However, we are not able to guarantee our providing of those services. More detailed information about the program and specific guidelines will be provided through your child's individual school.
For distance learning your child must:
Complete an enrollment form (Information provided on our school websites).
Commit to distance learning for the semester.
Follow school guidelines for percentage of completion and grading.
Meet attendance requirements by accessing the program and making adequate progress (District staff member will notify parents when the student is not making adequate progress).
Comply with school accountability and proctoring measures for quizzes and tests taken in Odysseyware.
Take state-mandated standardized tests (if applicable).
Students enrolled in the District's Distance Learning Option will be eligible for any honors or recognitions, and they will be eligible to participate in extracurricular activities with the exception of contact sports (Football, Basketball, Softball, Baseball, Volleyball, and Cheerleading).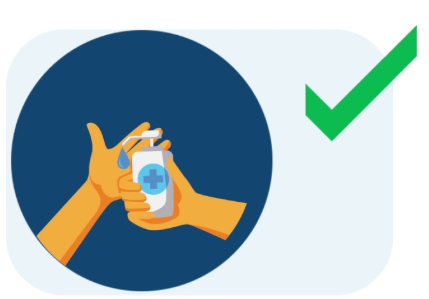 Hand sanitizers should contain at least 60% alcohol.> CDC Guidance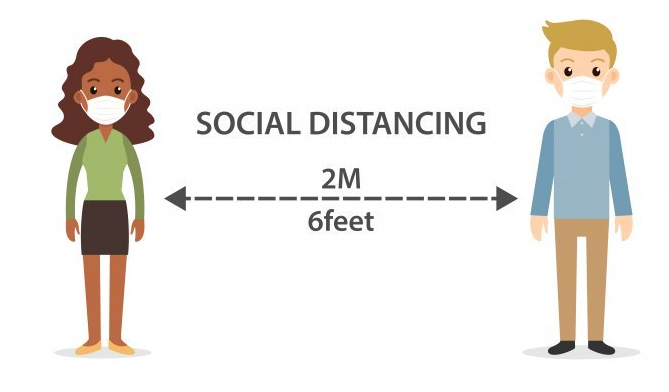 Social distancing, also known as "physical distancing," means keeping a safe space between yourself and other people who are not from your household. To practice social distancing, stay at least 6 feet (about 2 arms' length) from other people who are not from your household in both indoor and outdoor spaces.> CDC Guidance
What families can do to support the health and wellness of students, peers, and school staff:
Be informed about this reopening plan and ask questions to clarify procedures.
Update parent contact information in Infinite Campus, the parent portal.
Screen your child daily prior to coming to school. Keep your child home if they are sick or exhibiting symptoms.
Actively monitor your child's health daily for any changes or concerns.
Follow appropriate DPH procedures regarding your child's return to class after illness(District Decision Guide).
Inform the school as soon as a positive COVID test result occurs with any members of the household.
Follow healthcare provider or health department directives regarding the need for quarantine or isolation for you or your family.
Provide your child with age appropriate explanation of COVID-19, and ask what questions they may have to ensure they have accurate information and to relieve their fears.
Educate your child to consistently self-regulate their behaviors in following CDC and school guidelines for the safety of themselves, other students, and staff. Educate them about handwashing, social distancing, refraining from touching others, and refraining from touching their face.
Practice ways your child can greet/interact with peers without using physical contact.
Encourage your child to wear a face covering, wash hands frequently, and follow good general hygiene practices.
Provide personal face covering and hand sanitizer for your child.
Reinforce/educate your child on proper handwashing, covering coughs or coughing into a tissue, sneezing into their elbow, wearing a face covering, and social distancing.
Avoid any after school face-to-face social interactions between your child and their peers unless CDC guidelines are followed.
Speak with your healthcare provider regarding the importance of flu vaccination this season to avoid absences.
Encourage your child to eat healthy, exercise, and develop good sleeping habits.
Be patient and understanding when plans and procedures need to change to keep students and staff safe.
What families can expect from the District and schools regarding mental health and wellness:
The Taylor County School District is aware that all of our students and families have been impacted in some way by COVID-19, and is prepared to continue to support our students when they return to school, regardless of the learning option they select.
Resources are available to assist your student with mental health needs. This ranges from direct support from our school counselors, mental health specialists and the school nurse, as well as connecting your child with community resources.
There will be more frequent student well-being checks upon school reopening to ensure students are receiving the emotional or mental health support that they need.
What families can do to support the mental health and wellness of students, peers and school staff:
It is important to understand that we are all in this pandemic together. Just as your family has been impacted by COVID-19, your student's classmates, teachers, administrators and all school staff have been impacted as well. The safety and wellbeing of our community is extremely important as we prepare to reopen our schools. Crisis resources are available for your child. New procedures have been established to ensure safety in our schools. Please talk to your student about the importance of learning and following the new procedures.
When a Child or Staff Member Becomes Sick at School
Each school will identify an area where anyone exhibiting COVID-like symptoms can be kept separate from other individuals.
Employees who present with symptoms of illness will be sent home and advised not to return until they have met DPH criteria to discontinue home isolation. (District Decision Guide)
Anyone who has had exposure to a person diagnosed with COVID-19 will be notified and required to follow DPH guidance.
The following protocol will be utilized in the event that a student presents with symptoms of illness:
Student Illness Screening Protocol
1. Assess symptoms of ill student.
If the student is exhibiting behavior that could produce airborne droplets (coughing, sneezing, clearing throat), place a procedural face covering on the student.
Take the temperature of the student. The student presenting with the symptoms of illness listed below should go home immediately until symptoms resolve and they are fever free for 24 hours without fever reducing medication. Please keep ill student separate from other staff and students while arranging transport home.

fever of 100.00 or higher
shortness of breath
chills/repeated shaking with chills
vomiting
muscle pain
difficulty breathing
new loss of taste or smell
diarrhea
rash/red eyes, cracked/swollen lips or tongue, swelling of hands/feet/ stomach pain
2. Screen student and parent using questions below to determine if further action should be taken.
Have you or anyone in your household had a fever, chills, muscle or body aches in the previous 14 days?
Have you or anyone in your household had a cough, shortness of breath, difficulty breathing or sore throat in the previous 14 days?
Have you or anyone in your household had fatigue, headache or new loss of taste or smell in the previous 14 days?
Have you or anyone in your household had congestion, runny nose, nausea, vomiting or diarrhea in the previous 14 days?
Have you or anyone in your household been diagnosed with COVID-19?
Have you or anyone in your household been in contact with or cared for anyone diagnosed with COVID-19?
If the student and/or parent answer yes to any of the above questions, the parent/guardian should be notified that they will be sent home and should seek care from their health care provider. Obtain/verify a contact phone number for the parent/guardian for follow up on the student's health.
Report any ill student with above symptoms and/or positive health screening responses to your school nurse. The school nurse will follow up with the parent/guardian and determine a return to school date as appropriate.
The isolation area will be thoroughly cleaned.